Mr. J.F(for his bad grades)Kerry is no Lurch!...
JF(for his bad grades)K
I wish the Democratic KKK of the Senate(Kerry, Kennedy and Kohl) were harmless and shot at us Americans with BB's(Boxer/Biden) only but they obviously don't. They are too Dangerous and their words, Liberal concepts & stupidity are going to get us killed! I love the Abscam stuff(from Rush) on Congressman Murtha Ray, "the Big Mouth"! Also I heard Gen. McInerney say to Laura I. that Murtha's Military Decorations were about as authentic as Kerry's....The Senate's KKK and BB's, in particular Kerry
do not care about the encouragement their remarks give to the Terrorist and the Bin Laden Group. Kerry, as a Winter Soldier
did this in France with the Provisional Revolutionary Government aka the North Viet Cong. This was the exact strategy he used to get into Politics


in the first place. Kerry was a big part of the Vietnam Veterans Against The War (VVAW) who sent him and their own delegation to Paris to meet with the representatives of the National Liberation Front (AKA Viet Cong) in 1971. At the time John Kerry was their spokesman and leader.
Here are Kerry's view to consider in this current debate on the WWIJ(World War on Isalmic-Jihad) compiled on the blog
David Stuff
'Terrorism
"Terrorist organizations with specific political agendas may be encouraged and emboldened by Yasser Arafat's transformation from outlaw to statesman." - Monday, March 8, 2004Q: Did you feel you were blindsided by Dean's success?
Kerry: Well, not blindsided. I mean, when I voted for the war, I voted for what I thought was best for the country. Did I expect Howard Dean to go off to the left and say, "I'm against everything"? Sure. Did I expect George Bush to fu@# it up as badly as he did? I don't think anybody did. -- John Kerry's Desperate Hours, Rolling Stone Magazine"We urge you, after consulting with Congress, and consistent with the U.S. Constitution and laws, to take necessary actions (including, if appropriate, air and missile strikes on suspect Iraqi sites) to respond effectively to the threat posed by Iraq's refusal to end its weapons of mass destruction programs." - From a letter signed by Joe Lieberman, Dianne Feinstein, Barbara A. Milulski, Tom Daschle, & John Kerry among others on October 9, 1998
"The threat of Saddam Hussein with weapons of mass destruction is real, but as I said, it is not new. It has been with us since the end of that war, and particularly in the last 4 years we know after Operation Desert Fox failed to force him to reaccept them, that he has continued to build those weapons. He has had a free hand for 4 years to reconstitute these weapons, allowing the world, during the interval, to lose the focus we had on weapons of mass destruction and the issue of proliferation." - John Kerry, 10/9/02"We need to disarm Saddam Hussein. He is a brutal, murderous dictator, leading an oppressive regime. We all know the litany of his offenses. He presents a particularly grievous threat because he is so consistently prone to miscalculation. ...And now he is miscalculating America's response to his continued deceit and his consistent grasp for weapons of mass destruction. That is why the world, through the United Nations Security Council, has spoken with one voice, demanding that Iraq disclose its weapons programs and disarm. So the threat of Saddam Hussein with weapons of mass destruction is real, but it is not new. It has been with us since the end of the Persian Gulf War." - John Kerry, 1/23/03
"Iraq may not be the war on terror itself, but it is critical to the outcome of the war on terror, and therefore any advance in Iraq is an advance forward in that..." - John Kerry 12/15/03"If you think I would have gone to war the way George Bush did, don't vote for me." - John Kerry, Jan 2004

Taxes
"Sen. John F. Kerry has said he was 'very proud' of his vote to increase the (gas) tax by 4.3 cents per gallon..." - Michael Kranish, The Boston Globe, 5/4/96

Republicans
"We're going to keep pounding. These guys [Republicans] are the most crooked, you know, lying group I've ever seen. It's scary." "When Teresa Heinz-Kerry arrived, she handed me a pin that read in the center: "Asses of Evil" with "Bush", "Cheney", "Rumsfeld" and "Ashcroft" surrounding it. She met, greeted and talked to a jam-packed room of Kerry supporters and others who came for the MoveOn documentary." -

From John Kerry's Blog



Race Relations
"President Clinton was often known as the first black president. I wouldn't be upset if I could earn the right to be the second." - John Kerry, 2004

U.S. Military and Intelligence
"Why it is that our vast intelligence apparatus, built to sustain America in the long twilight struggle of the Cold War continues to grow at an exponential rate? Now that that struggle is over, why is it that our vast intelligence apparatus continues to grow even as government resources for new and essential priorities fall far short of what is necessary? Why is it that our vast intelligence apparatus continues to roll on even as every other government bureaucracy is subject to increasing scrutiny and, indeed, to reinvention?" - Kerry on the Record: Attacking U.S. Intelligence, Dave Eberhart, NewsMax.com Thursday, Feb. 19, 2004 "Under Kerry's leadership, VVAW (Vietnam Veterans Against The War) members mocked the uniform of United States soldiers by wearing tattered fatigues marked with pro-Communist graffiti. They dishonored America by marching in demonstrations under the flag of the Viet Cong enemy." - Vietnam Veterans Against John Kerry
We will not quickly join those who march on Veterans' Day waving small flags, calling to memory those thousands who died for the "greater glory of the United States." We will not accept the rhetoric. We will not readily join the American Legion and the Veterans of Foreign Wars -- in fact, we will find it hard to join anything at all and when we do, we will demand relevancy such as other organizations have recently been unable to provide. We will not take solace from the creation of monuments or the naming of parks after a select few of the thousands of dead Americans and Vietnamese. We will not uphold traditions which decorously memorialize that which was base and grim. - John Kerry - "The New Soldier"

International
"I'm an internationalist," Kerry told The Harvard Crimson 10 months after returning home from Vietnam. "I'd like to see our troops dispersed through the world only at the directive of the United Nations." "As a spy chief and a general in the former Soviet satellite of Romania, I produced the very same vitriol Kerry repeated to the U.S. Congress almost word for word and planted it in leftist movements throughout Europe. KGB chairman Yuri Andropov managed our anti-Vietnam War operation. He often bragged about having damaged the U.S. foreign-policy consensus, poisoned domestic debate in the U.S., and built a credibility gap between America and European public opinion through our disinformation operations. Vietnam was, he once told me, 'our most significant success'." -

Ion Mihai Pacepa on John Kerry


Mr. Kerry hasn't given me any reason to trust his judgment. As co-chairman of the Senate investigating committee, he quashed a revealing inquiry into the POW/MIA issue, and he supports trade initiatives with the Socialist Republic of Vietnam while blocking any legislation requiring Hanoi to adhere to basic human rights." - Lt. Stephen Sherman, U.S. Army Special Forces, January 26, 2004.

Character
Our democracy is a farce; it is not the best in the world - Nov. 2, 1971, per West Virginia's Bethany College's student paper, The Tower."I commanded a naval gunboat patrolling the Mekong Delta. Then when I came home after two tours of duty, I decided that the same sense of service demanded something more of me." -

John Kerry, A Call to Service, page 3


"And John 'Flip-Flop' Kerry chose to deliberately, and with malice, lie about events in Vietnam and chose to willfully defame and attack many people who stayed and fought instead of running home after only a few months and a couple of 'boo-boo's'.... And, unlike some other would-be politicians, he apparently chose to attend a meeting wherein assassination was the chosen topic as an agenda and deliberately chose not to report such. Such a wonderful, courageous, honorable way to fight for one's country...!!" - Mac in alt.war.vietnam, March 27, 2004."But being a take-charge kind of guy, Mr. Kerry became a leader in the VVAW and even testified before Congress on the findings of the Investigation, which he accepted at face value. In his book 'Stolen Valor', B.G. Burkett points out that Mr. Kerry liberally used phony veterans to testify to atrocities they could not possibly have committed." - Lt. Stephen Sherman, U.S. Army Special Forces, January 26, 2004.
"For those of us who are fortunate to share an Irish ancestry, we take great pride in the contributions that Irish-Americans." (Senate floor statement by John Kerry, 3/18/86)"(John Kerry) has never indicated to anyone that he was Irish and corrected people over the years who assumed he was." - Kerry spokeswoman Kelly Benander said in Feb, 2003I have a very clear memory of an incident which occurred while I was the Medical Officer at Naval Support Facility, Cam Ranh Bay. John Kerry was a (jg), the OinC or skipper of a Swift boat, newly arrived in Vietnam. On the night of December 2, he was on patrol north of Cam Ranh, up near Nha Trang area. The next day he came to sick bay, the medical facility, for treatment of a wound that had occurred that night. The story he told was different from what his crewmen had to say about that night. According to Kerry, they had been engaged in a fire fight, receiving small arms fire from on shore. He said that his injury resulted from this enemy action. Some of his crew confided that they did not receive any fire from shore, but that Kerry had fired a mortar round at close range to some rocks on shore. The crewman thought that the injury was caused by a fragment ricocheting from that mortar round when it struck the rocks. That seemed to fit the injury which I treated. -

Louis Letson, MD, the Medical Officer at Naval Support Facility, Cam Ranh Bay who treated John Kerry, as quoted in www.nationalreview.com, 05-04-04



Previous Presidents
"Somebody told me the other day that the Secret Service has orders that if George Bush is shot, they're to shoot Quayle. … There isn't any press here, is there?" - Associated Press, Nov. 16, 1988"The Reagan Administration has no rational plan for our military. Instead, it acts on misinformed assumptions about the strength of the Soviet military and a presumed 'window of vulnerability,' which we now know not to exist."
"The biggest defense buildup since World War II has not given us a better defense. Americans feel more threatened by the prospect of war, not less so. And our national priorities become more and more distorted as the share of our country's resources devoted to human needs diminishes.""If we don't need the MX [multiple warhead ICBM], the B-1, or these other weapons systems ... there's no excuse for casting even one vote for unnecessary weapons of destruction, and as your Senator, I will never do so," Kerry vowed. -- Kerry on the Record: Bashing Reagan, NewsMax.com Monday, March 15, 2004'
Now he wants to pull a repeat and use this technique to get a 4 year lease in the White House. Of course he knows Iraq will turn into a disaster if we pull out. This is precisely what he wants. Then he'll pull a jujitsu which will make him look good because he'll be able to blame the Republicans and claim the Bush administration was incompetent. These people will do anything for power at the expense of millions of Muslims and eventually America. I wish Kerry was more like Lurch....At least Lurch was honorable and dignified in his slow and quiet conduct. Lurch was dutiful and had a silent Strength. Kerry is a Phony, the epitome of a Bag of Hot Air and a dangerous one!
People like to compare Kerry to Lurch but I was a long time fan of the Addams family and know Lurch(before I met Ted Cassidy(Lurch) met him in 1976 when they had the Premiere of Harry and Walter go to New York, in my home town of Mansfield where it was filmed. Yes, my father was the Physician of the Mansfield Ohio State Reformatory where a big part of the movie was filmed). He was a gentleman and a man of Honor and Dignity just like his Character Lurch. I knew Lurch and J F's Kerry is no Lurch....know Lurch, J.F's Kerry is no Lurch!....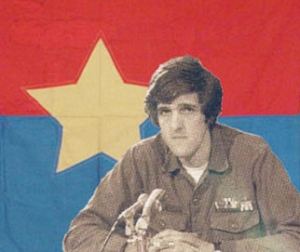 Thanks for reading and D.V.
Francis X.